PORTLAND SUMMER TEMPERATURES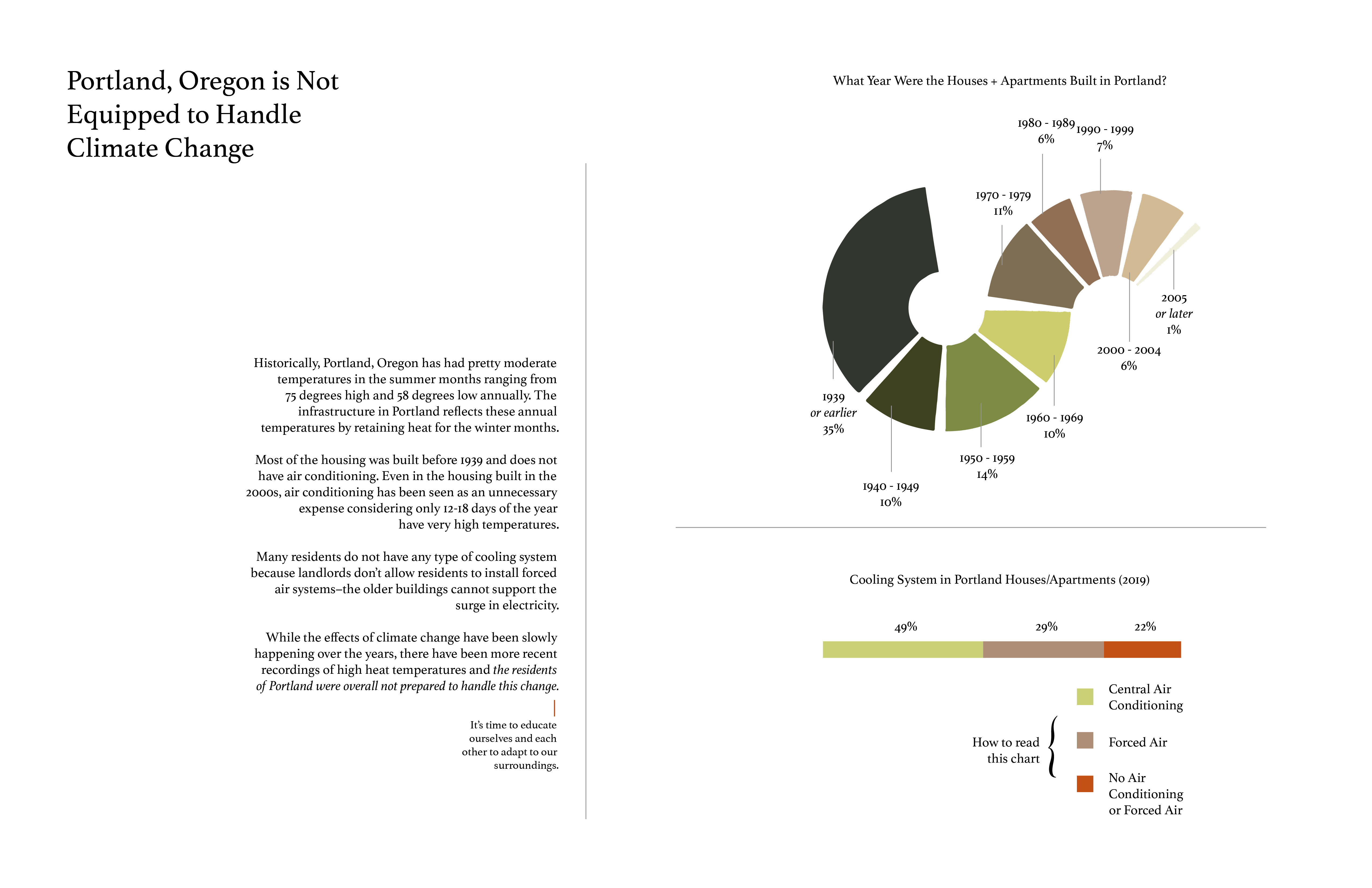 STUDENT PROJECT
MICA, FOUNDATIONS COURSE

TOOLS:
GOOGLE SHEETS
ILLUSTRATOR
INDESIGN

SUMMARY
An information visualization set that highlights how climate change should be motivating the City of Portland to equip it's people with knowledge and tools to live safely and comfortably in hotter temperatures.
PROJECT BRIEF
Using the Logos mode of persuasion, create a visualization (using at least three different forms of information visualization) for a business meeting presentation - move the audience to a specific action or point of view. (Include 3 types of visualization methods.)

A growing concern with hotter summers is dryer temperatures and more forest fires. I am advocating for more community preparedness for all weather types as well as an increase in cooling resources.
I was motivated to create this project during the 2021 heat wave in Portland, Oregon. Many of the old apartments and houses do not have proper cooling systems because historically, Portland doesn't have hot summers–the infrastructure was built to support the community during cold winters.